I have been drawing and sketching animals for as long as I can remember, always striving to capture the individual personality that makes each so special. The portraits are done from photos and it is best to have several good quality pictures to work from – the more details available, the better the portrait. All hard copy photos will be returned.
Not sure which medium to choose? The major difference between pastels and paints (acrylics and oils) is that pastels must be framed under glass and are more fragile until they are framed. Once framed, pastel is the most permanent of all media.
Prices are for unframed portraits on plain backgrounds.
For special settings please ask for a quote.
Two figures can be either a horse and rider or two animals or two views of the same animal.
For multiple figures in one painting, please ask for a quote.
All prices are in Canadian funds and do not include applicable taxes.
Oil and Acrylic Portraits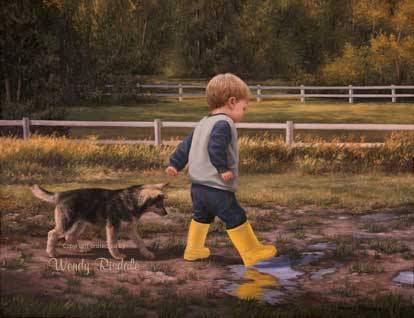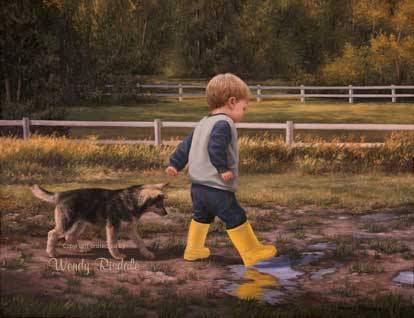 Double Trouble
Oil on canvas - 2 figures plus a special background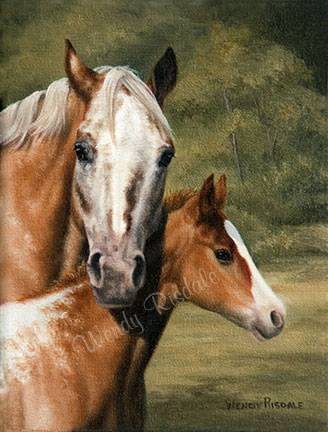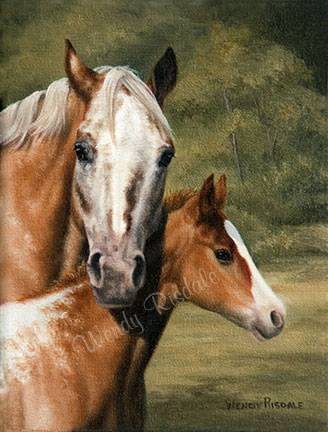 Oil Portrait
Oil on Canvas - 2 Figures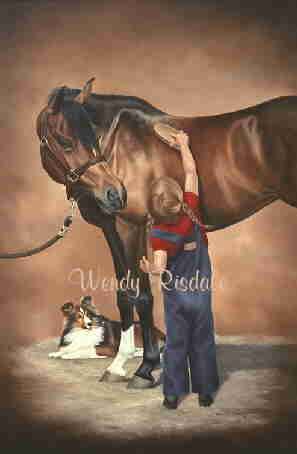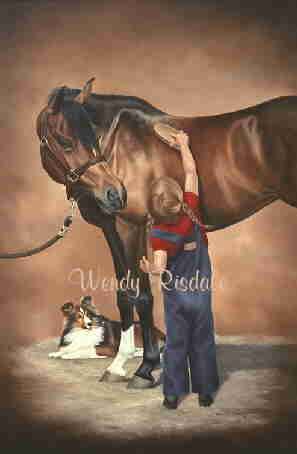 Oil Portrait
Oil on Canvas - Multi Figures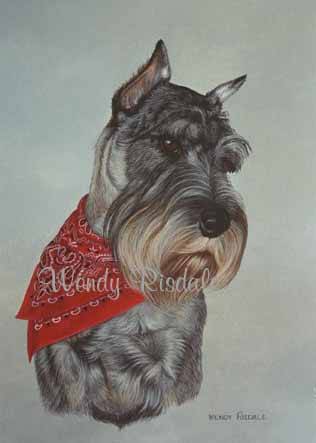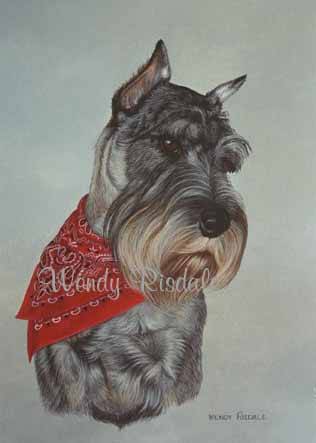 Acrylic
Acrylic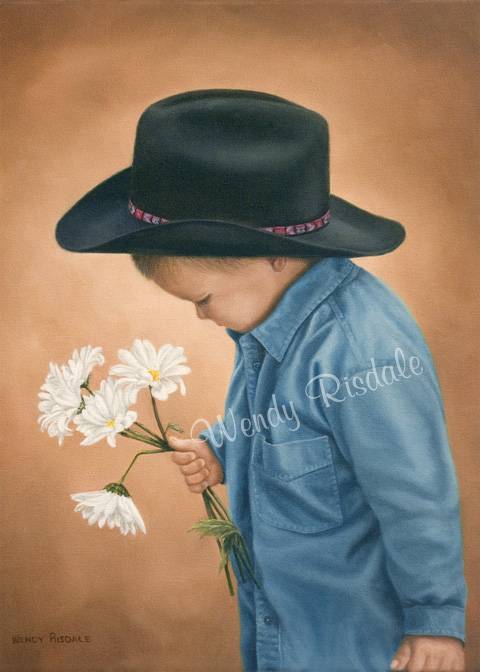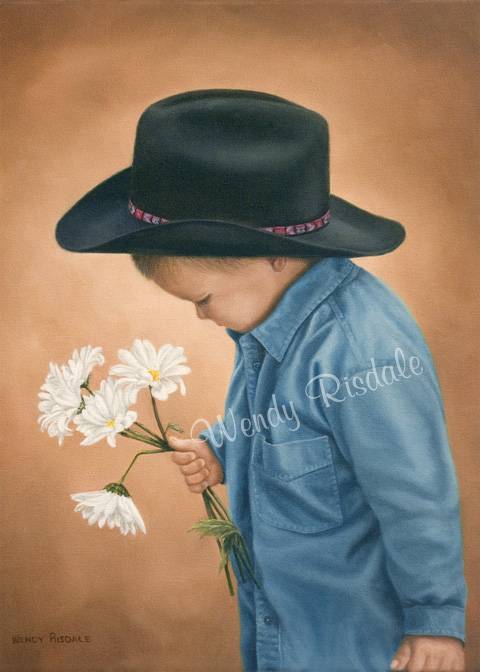 Oil on canvas