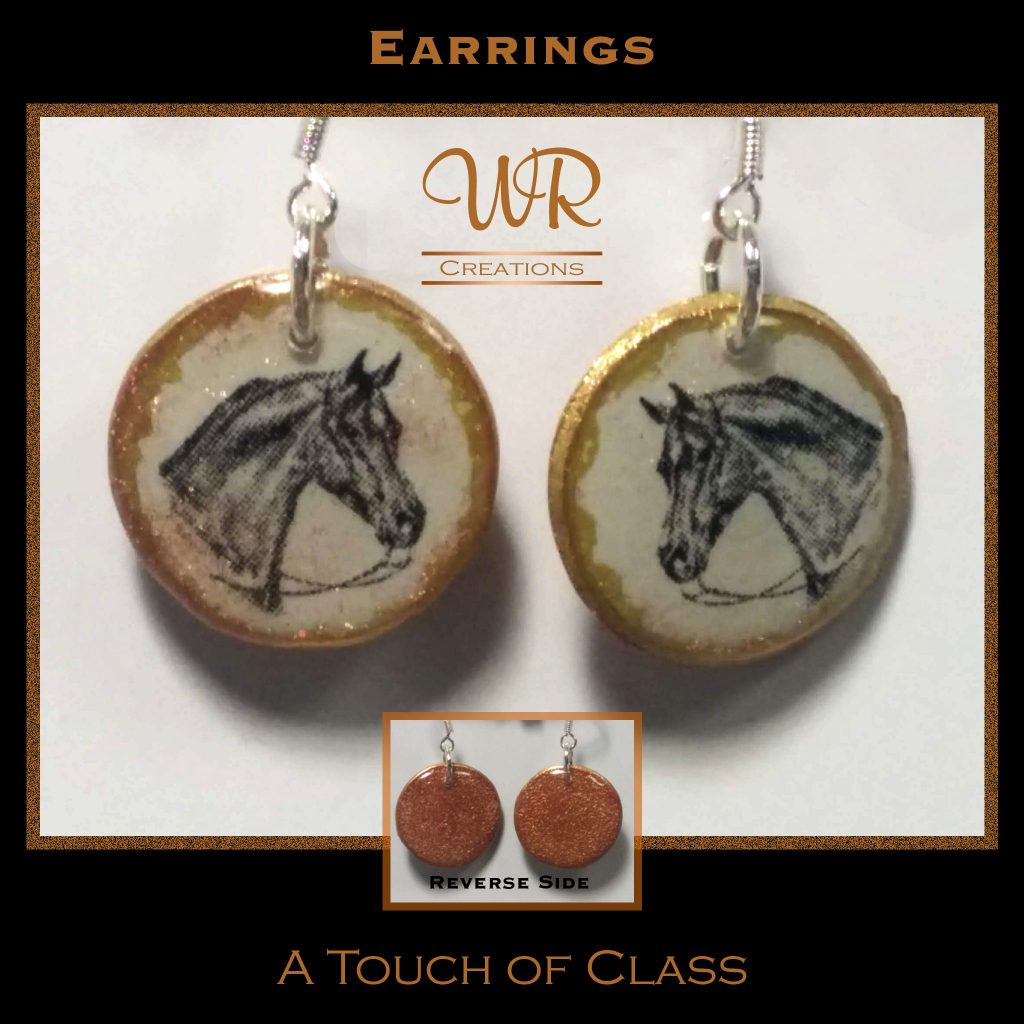 Handmade – One Of A Kind
Each piece of jewelry is designed and completely hand crafted by myself. No two are the same. Most are created using Apoxie Sculpt and ArtResin, some pieces may contain semi-precious stones, Swarovski crystals, glass beads or rhinestones. Others are made with sterling silver or carved from wood. The colors are from pastels, acrylic or oil paints, alcohol inks and /or mica.
Reversible Pendants
The base for the majority of pendants is Apoxie Sculpt, an amazing sculpting clay. If there is an image, it is either an original sketch, or one of my black and white prints transferred to the clay, then given an alcohol ink wash. The reverse side may have a mini clay sculpture or mini resin pour or possibly a mounted stone. Alcohol and pigment inks, acrylic paints and mica powder are used for coloration. Finally, each has a protective coat of ArtResin. They all come with an adjustable leather cord.